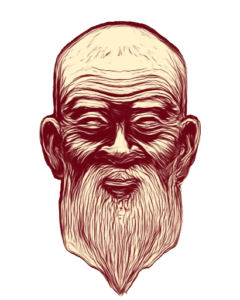 Homepage
The Thought for the Day Homepage
The Thought for the Day.
A quote from history, with commentary from G Marxx
———
We are going to sing so that they will remember this for the rest of their lives. There is no other reason to do it, folks, none.
Garrison Keillor
Love Me
———
Garrison Keillor is an American humorist, perhaps best known as the host of the radio show A Prairie Home Companion. He is also an accomplished writer, both critically and commercially. Like all humorists, he's smart and has a point to make.
Today's Thought comes from a character who directs a college choir. They are on tour and are about to take the stage.
This resonated with us for a couple of reasons. One, we got kicked out of the choir at the Lutheran school we attended in sixth grade. We had been in choir for the previous five grades, but sixth grade, apparently, was when you needed to actually be able to sing.
Two, it is applicable to anything us humans choose to do: we can do our very best, or we can choose to submit a lesser effort. We can choose to let people remember it the rest of their lives, or cause them to forget it after a few minutes.
We are going to sing so that they will remember this for the rest of their lives…
Sing, write, build a chair, it doesn't matter, everything we do must be our very best. Sometimes when we sit down to write the first thing we do is type today's Thought at the top of the page. Because if we are not aiming to write something you will never forget, then why bother? We should probably be doing something else. Now, we may or may not hit that mark, but we must try because if we don't aim high, we certainly aren't going to write anything worthwhile, much less memorable.
There is no other reason to do it, folks, none.
We all have a purpose for our time on this planet and the most satisfying lives are spent by those who make the most out of the talents and ambitions they are issued. Whatever they choose to do, they do it so well that no one who experiences it will ever forget it. They don't fight the natural order, they take what they were given and get the most out of it. When their time comes to die, they are looking back on a life well spent.