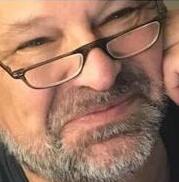 Meet G Marxx
G Marxx is a pen name for American writer Gaylon Kent. Gaylon is the author of the novels The Diary of a Nobody, The Regular Guys, and Criminals, Courtesans, and Constables, the memoir Backstairs at the Monte Carlo: A Vegas Memoir!, and the columns The Daily Dose and The Bottom Ten.
Gaylon was on a submarine in the US Navy, has been the Colorado Libertarian Party's nominee for both the United States Senate and House, and is a retired high school sports official. Gaylon has been following The Way for many years and has lived every lesson offered here.
His wish is that you will allow yourself to do the same.